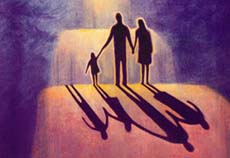 .
PROGRAMS & SERVICES STATUS: (updated December 23rd, 2020)
Our main focus at this time is our online peer support groups.
Please visit this link here for more information.  We expect to announce additional support groups in mid-January.
One of the ways we communicate most frequently is through our e-newsletter.  To join our e-newsletter list please visit here.
At this time, we are experiencing a high level of inquiries.  Please, absolutely, still reach out to us for support, and we will add your request to our waiting list.  We expect it will be late January to mid-February 2021 before we will be able to respond to individual requests.
To submit an information / support request please contact us at bflondon@rogers.com .
** If you or someone you know is in need of crisis support, please contact the 24/7 CMHA Reach Out Support Line at 519-433-2023 or reachout247.ca **
.
ANGEL TREE & HOLIDAY REMEMBRANCE LISTING
Thank you to everyone for their support of the Angel Tree & Holiday Remembrance Listing.  The listing will be published in the London Free Press on December 24th.  Donations to the program continue to be accepted and can be made by
visiting here.
.
— We look forward to launching a new website in early 2021. —
.

Upcoming Events

Programs & Services

Testimonials