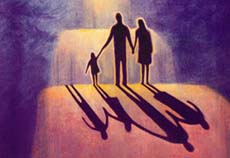 SERVICE CHANGES NOTICE: Dear valued members of Bereaved Families of Ontario, Southwest region and the wider bereavement community,
We continue to monitor the situation with COVID-19 locally and beyond. To prioritize the safety and wellbeing of our staff, volunteers and membership, as of Monday, March 16th, all scheduled in-person programming has been cancelled. New dates will be determined once we have more information and can proceed safely.
Moving forward, new family intake appointments will be completed over the telephone. Individuals or families who had previously scheduled an intake appointment will receive a phone call with more information ahead of their scheduled appointment to discuss options. We will also continue to offer telephone support as needed.
Our annual Walk to Remember has been postponed, and a new date will be determined as soon as possible. We are excited for this event and wish to run it in a responsible manner. Please stay tuned for more program details as the weeks unfold during this challenging period of time.
As a peer to peer support organization, our membership, staff, and volunteers know the importance of community and kindness during challenging times. Although our formal groups are cancelled temporarily, we encourage you to contact friends, family, and neighbours to support each other.
** If you or someone you know is in need of crisis support, please contact the 24/7 CMHA Reach Out Support Line at 519-433-2023 or reachout247.ca **
JOIN US FOR A "VIRTUAL" WALK TO REMEMBER
SUNDAY, MAY 24, 2020 – See Events

Upcoming Events

Programs & Services

Testimonials